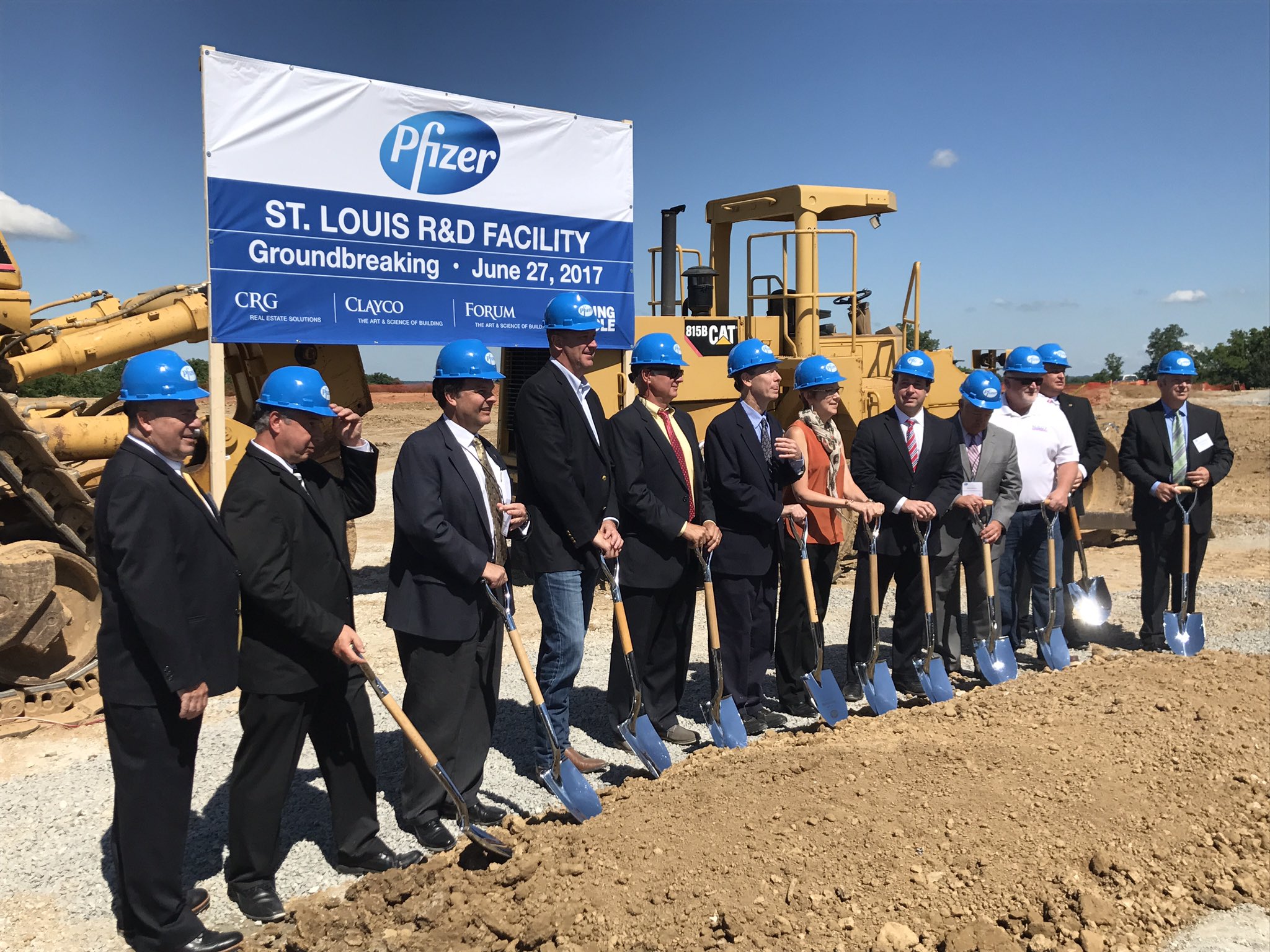 Pfizer, a global pharmaceutical company, broke ground on its new state-of-the art Research and Development facility in Chesterfield, Missouri. The planned 295,000 sq. ft. facility will consolidate more than 450 positions in St. Louis area, and Pfizer expects to add an additional 80 employees over the coming years.
"We've been proud to call Missouri home since 2002," said John Ludwig, Senior Vice President of BioTherapeutics Pharmaceutical Sciences for Pfizer. "During this time, we've benefitted from the excellent life sciences workforce based in Missouri, and also from a strong partnership with the State, St. Louis County, and the St. Louis Economic Development Partnership. All of these were important factors as we sought a new home where we could continue to evolve our business over the coming years."
The facility will house Pfizer's BioTherapeutics Pharmaceutical Sciences group, which is responsible for advancing Pfizer's biologics, vaccines, and gene therapy portfolio.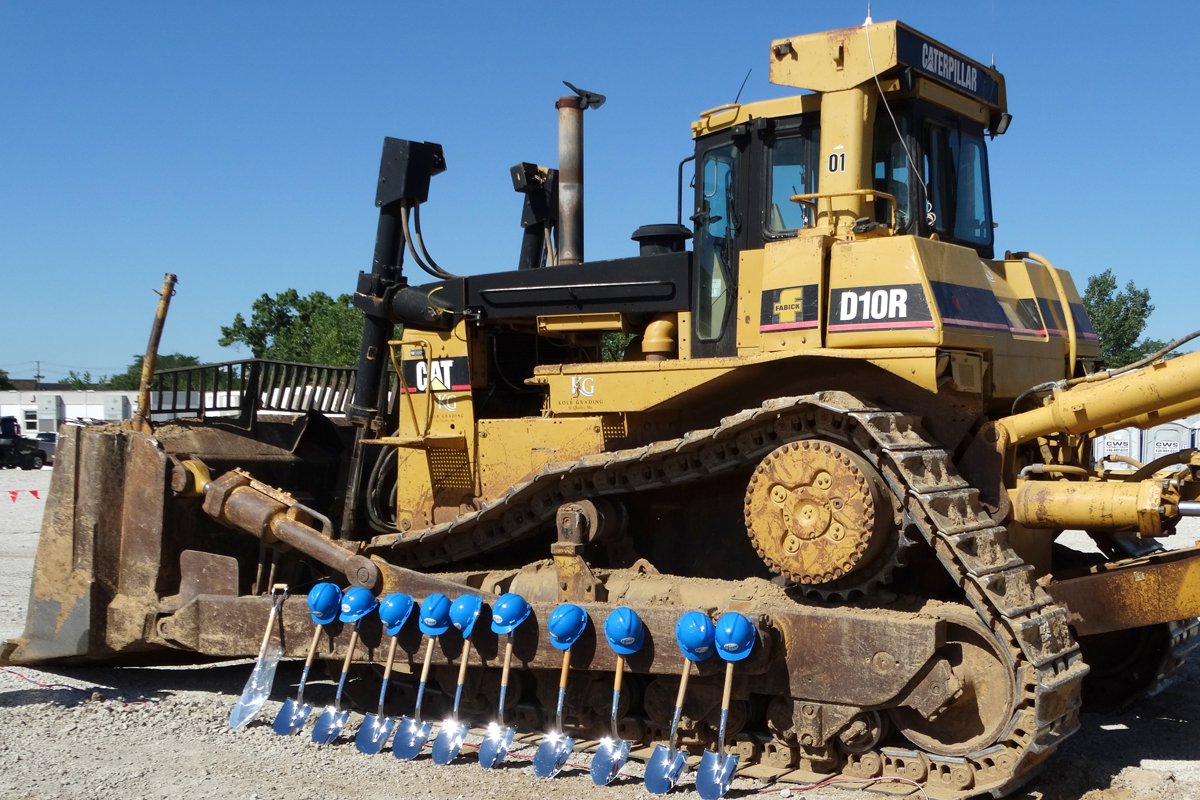 "There was a lot of competition for this facility," said St. Louis County Executive Steve Stenger. "It makes sense an innovative company like Pfizer–that is at the forefront of its industry–recognizes the advantages of expanding in St. Louis County. I think that is a testament to our business-friendly climate and the quality of our workforce in St. Louis County. Our workers are well educated and tech savvy. They are ready to do the important work that will be done here to save lives around the world."
Missouri is home to some of the most prestigious hospitals, medical schools and health innovation companies in the world. Every day cutting-edge biomedical research is taking place across the state, in world-renowned research hospitals, and innovation communities such as Cortex and the Missouri Innovation Center.
For more information on why Missouri's health innovation industry, contact Steve Johnson, CEO of Missouri Partnership, at 314.725.2688 or via our contact form, with any questions you might have, and learn how Missouri Partnership can help with your business expansion and investment needs.
What Next?